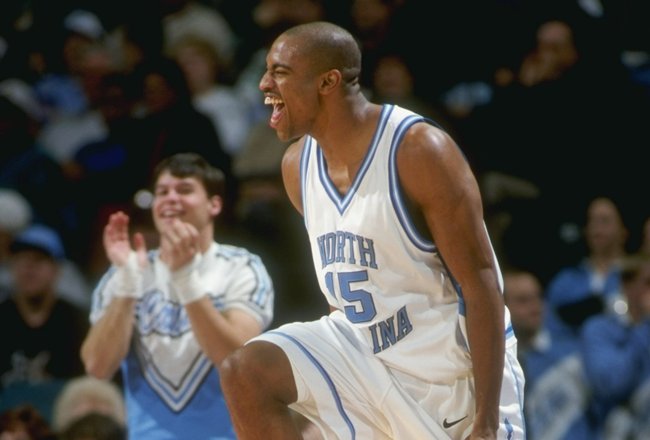 1998:
Jerry Greene did a nice job conveying the potential feelings of past college and high school ballers that were now sitting on the sidelines doing absolutely nothing.
Vince Carter, where are you?
Sure, the day is going to come when the former Daytona Beach Mainland standout will be making gazillions of dollars in the NBA, but right now, you have to wonder what he's doing while North Carolina and the rest of the college basketball world moves on without him.
And also without Antawn Jamison at North Carolina, without Mike Bibby at Arizona, without Paul Pierce at Kansas, without Robert Traylor at Michigan, and without Nazr Mohammed at Kentucky.
There's more, but you get the point.
And then we have guys such as Al Harrington, Rashard Lewis and Korleone Young, who chose to pass on the entire college experience. Wonder what they're doing?
Probably a pickup game in the neighborhood.
Funny how things work out.
But like we said, college basketball stops for no star. In fact, it's already going strong. It's almost as if the college hoops rushed in to fill the void created by the NBA.
Fine by me.