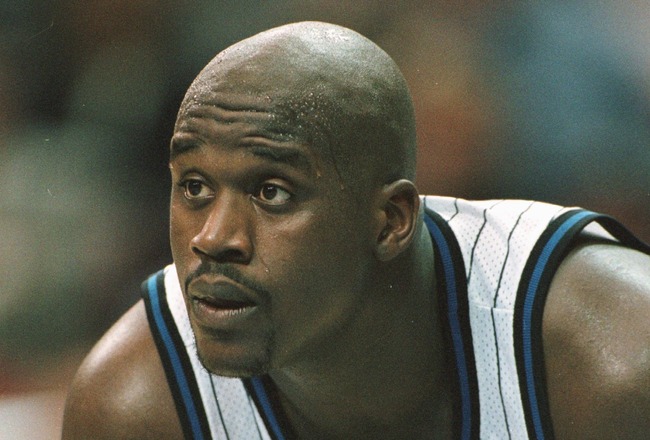 1989:
http://articles.orlandosentinel.com/1989-05-17/sports/8905170289_1_orlando-magic-orlando-arena-magic-fan
You could always depend on Jerry Greene for an off-the-wall article. Greene decided to share with the community his preparation for how life would be like with an NBA franchise. From his home, Jerry did his best to simulate an in-game experience at Amway Arena starting in the Fall. Definitely worth a read.
1991:
http://articles.orlandosentinel.com/1991-05-17/sports/9105171003_1_felton-spencer-lionel-simmons-gary-payton
Dennis Scott had a great Orlando Magic career, up until he went
berserk at one of his youth basketball camps
. But way before that, 3-D was honored by the league in being named to the All-NBA Rookie Team.
''I'm kind of surprised, actually,'' Scott said Thursday from Atlanta, where he was visiting friends. ''But we finished strong, and that certainly helped me. It was quite a transition from the college game.''
Scott, who was the fourth player selected in the 1990 college draft, set an NBA record for most 3-point field goals for a rookie, hitting 125 of 334 (.374), which ranked him 11th in the league in percentage.
He ranked third among rookies in scoring, averaging 15.7 points. Coleman, the No. 1 pick in the draft, led rookies in both scoring (18.4 ppg) and rebounding (10.3 rpg). He also blocked 99 shots.
Simmons, the seventh pick of the draft, also made a big impact in his first season, averaging 18 points, 8.8 rebounds and 4 assists. He and Coleman both scored 42 points in a single game.
Brown, the 19th selection in the draft from Jacksonville University, was the only one of the five who played for a winning team. Although he didn't become a starter like the other four, he played a big role in the success of the Celtics, coming off the bench to provide much-needed quickness in the backcourt.
''The one thing I learned from my first year is that every team has some great players, guys like Dee Brown who you might not know much about,'' Scott said. ''You face great players every night.''
Probably the big eye-catching name is Gary Payton, who only made it onto the second team (Felton Spencer sighting!). Dennis Scott now works for NBA TV alongside guys like Steve Smith, and can be found on
Twitter
.
1996:
http://articles.orlandosentinel.com/1996-05-17/sports/9605161847_1_premature-atrial-contraction-flutters-shaquille
Shaquille O'Neal had himself a little scare going into the immensely hyped
Eastern Conference Final showdown
between the Magic and Michael Jordan's revenge seeking Chicago Bulls. Shaq underwent some intense tests to see what was wrong with his heart after the Magic easily dispatched of the Atlanta Hawks in the previous round.
The original Superman passed all of those tests with flying colors and the issue would be ignored. Makes you wonder though what Shaq's mental status would be considering
Orlando got swept
. His field goal percentages and scoring looked fine. Shaq's blocking and rebound numbers were low, and O'Neal's free throw shooting was especially atrocious (He shot under 15% in two of the four games). Just something to ponder as Shaq would never dawn a Magic pinstripe jersey again.